Artisan body soaps and luxurious bath products are a wonderful way to treat yourself or special friends and family, especially around the holidays. It is wintertime and I don't know about you, I always have dry, rough hands from washing them so much in between patients. In addition, the cold air outside and heated rooms inside zap your skin of its natural oils and make them dry.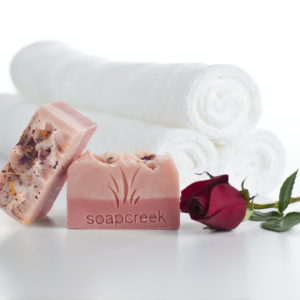 You can have baby soft hands again by using natural soaps, and body products such as the Hand and Body Emulsions. Easter and Mother's Day are around the corner. Pretty soaps are a lovely gift to give to your mother, girlfriend, wife or special someone (with some wine and roses of course)! Look below for all the wonderful natural lotions, and other products to pamper your body, all scented with the highest quality essential oils. 
Artisan body soaps and lotions protect your skin!
Skin has three layers: The epidermis, the outermost layer of skin,  provides a waterproof barrier and creates our skin tone. The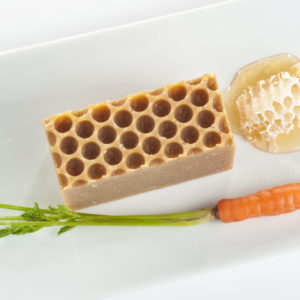 dermis, beneath the epidermis, contains tough connective tissue, hair follicles, and sweat glands. The deeper subcutaneous tissue (hypodermis) is made of fat and connective tissue.Taking care of our skin is very important to maintain a proper barrier from wind, sun, cold and heat. 
Did you know that our skin is the largest organ in our bodies? It is considered a 'second lung', and is responsible for helping our lungs breathe. According to Chinese Medicine, The skin contains something called "Wei Qi" which is also referred to as "Defensive Qi". This protects our body from external pathogens or germs and bacteria. It is vital for us to take care of this very wise and important organ in our body. 
Acupuncture tip from Rosie: Get yourself a loofah or a long handle brush and use one of these great soaps in your daily shower. Not only will your skin stay hydrated, this will stimulate your Wei Qi and help you prevent getting sick during the winter months. It also helps if you are feeling a cold coming on. Be sure to brush downward on the back of your neck. And remember to wear gloves, hat and most importantly, a scarf every time you go out in the wind-cold! Stay warm and healthy! GO HERE for more tips and other information about acupuncture and Holistic Medicine. 
We have soap for everyone in the family, even the toughest fisherman needs a good, replenishing soap for his skin! Another idea is Chocolate Mint Artisan Soap for the chocolate lover! Love truffles? I know I do! We have a truffle rose soap that is pretty, smells amazing and is beneficial for your skin.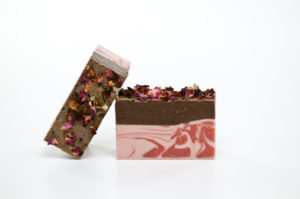 Lip mend is the perfect solution for those dry lips in the winter time. Made with essential oil to give a scent that is pleasing to you. Don't worry for those of you who do not like a scent. It is light and lovely and not overpowering! Lip mend  is now my favorite product for my dry lips. I keep it by my bedside and use it every night! It is so smooth and soft and moisturizes my lips better than any other one I've ever tried!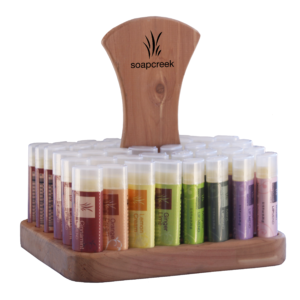 Springtime is around the corner. It is almost sandal season! Do you have dry feet/heels like I do? I use heel butter every night before I crawl into bed. It moisturizes my heels and feet in a way that no other product has. I like the push up mechanism that allows you use what you need without making a mess. It has a screw on top that is easy to use. Keep it near your bed and use at night. Heel butter is an amazing product! Let it work while you sleep! 
When ordering your luxurious natural body care through this site there is a special coupon code you can enter to get an amazing discount of 15% off, and FREE shipping on orders of $25 or more!! So be sure to enter your coupon code of Amazing 15 when you order through this site, and remember to sign up here for our updates so you will receive information as we add hot new items to our site!!!!