Ribbon and roses can brighten anyone's day, especially on Valentine's Day!  Want to send the perfect gift to your special someone? How about brightening your mother's day just for the fun of it? You can send your love through the mail with the gift of beautiful roses. Find out how happy you can make a friend, lover, sibling or even your boss!
Go here to see the many options.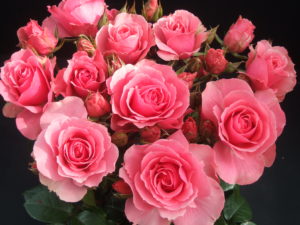 Have you ever received roses from someone? I know for me, it really makes my day. I feel so special! Knowing that someone took the time and energy to send such a lovely, thoughtful gift is a very nice feeling. When I get roses from my kids, it makes me feel valued as their mother. I feel cherished. When I've received them from my husband, I knew he appreciated me and loved me. The times I've received flowers from friends made me realize how special I am in their lives. 
Ribbon and roses reminds me of 'Raindrops and roses' from the Sound of Music. One of my favorite movies of all time. Roses can say "I love you", or "Thank you", or "You are special and wonderful". They can say "I'm sorry" or "I'm sorry for your loss". They can even say "I'm thinking of you" when you don't really know what to say. It's hard to find another flower that smells as sweet and looks so beautiful. 
Courtesy of ProFlowers: The history behind the color of roses
Red Rose= love and romance
Scottish poet Robert Burns didn't compare his love to a red, red rose for nothing. Long associated with beauty and perfection, they are a time-honored way to say "I love you." Whether it's for a birthday, Mother's Day, an anniversary or just to express appreciation on any ole day, there's no better way than a bouquet of red roses to express your feelings.
Pink rose= love, gratitude and appreciation
Bright and beautiful to behold, and also fabulously versatile when you have something important to say. A classic symbol of grace and elegance, the pink rose is often given as a token of admiration and appreciation. Whether they're for your best friend, fiancée or ever-dependable work mate, a pink rose bouquet will create a bright spot in a special someone's day.
White rose= marriage, spirituality, new starts and condolences
White roses are traditionally associated with marriages and new beginnings, but their quiet beauty has also made them a gesture of remembrance. When the occasion calls for reverence, whether stately or somber, a bouquet of white rose is a perfect way to say, "I'm thinking of you." 
Orange rose= enthusiasm and passion
With their blazing energy, orange roses are the wild child of the family. Whatever feelings you might be bubbling over with—enthusiasm, passion, gratitude—orange roses will get the message across with both oomph and elegance.
Yellow Rose= friendship, joy and good health
When it comes to sending a joyful message, yellow roses are your best friend. In fact, they are a traditional symbol of friendship, so there you go. With their warm, sunny disposition, a bouquet of yellow roses tends to light up the room, making them a perfect way to say thanks, get well, congratulations or just, "Hey, thanks for being you."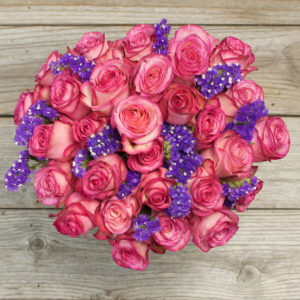 Clearly, roses are my favorite flower, after all my name is Rose. However, we also have many other types of flower or bouquets for you to send or receive! Go here for every imaginable flower. Happy browsing! Same day delivery too!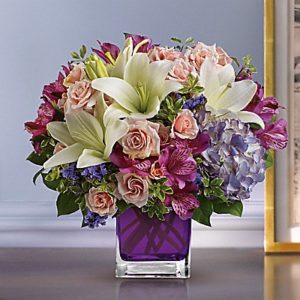 Ribbon and roses…and body soaps and essential oils make a nice bouquet of gifts for someone special in your life. I know if I received all that for Valentine's day or any day, I would be a very happy girl! 
Looking for something else to spoil your honey with? Try Artisan body soaps. They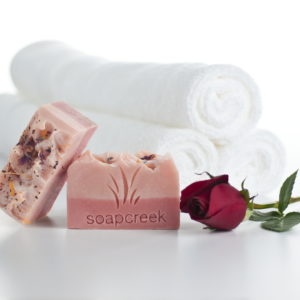 are beautiful and specially created with all natural, organic products. I have tried them and they are fabulous! Go HERE to see the many varieties.
Another unique and thoughtful gift is buying  essential oils and aromatherapy. It makes a lovely addition to a Valentine's gift bag for your special someone. Go HERE to find information about essential oils and what each one is for.