Zero Balancing [ZB]: is a hands on body-mind system of therapy. ZB balances the relationship of energy and structure within the bones and tissues of the body. ZB uses energy movement to integrate Western medical science with Eastern energy healing traditions into an original, practical and coherent bodywork skill. Based on principles of nature, ZB promotes internal balance and harmony. This is done through the use of informed, skilled touch. Many people initially seek Zero Balancing to relieve symptoms but continue receiving sessions as their quality of life improves. The patient remains fully clothed during all the ZB sessions, which is appealing to the more modest folks. Furthermore, this modality relieves tension and memories that we hold in the bones. Keeping in mind, our bones are the deepest, densest part of the body.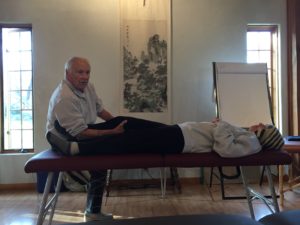 Zero Balancing– what IS it? 
Zero balancing is a type of manual therapy devised by Frederick "Fritz" Smith in the 1970s. Smith proposed that a kind of energy field within the human body could be affected by bodily manipulations, so bringing health benefits. The practice teaches that currents of energy are stored within the human skeleton, and that these affect both physical and mental wellbeing.
Fritz Smith, M.D. , graduated from the college of Osteopathic Physicians and Surgeons in 1955 and from the California College of Medicine in 1961. He holds bachelors and masters degrees from the College of Chinese Medicine (United Kingdom). He is also a cranial Osteopath, Certified Rolfer (inactive) and California Certified Acupuncturist. Additionally, Dr. Smith is a board member and former senior faculty member of the Traditional Acupuncture Institute in Columbia, Maryland (now Maryland Institute of Integrative Health). Additionally, Dr. Smith is an approved examiner for the California Acupuncture Examination Board. Below are two books I highly recommend. The first one is about ZB. The second is an autobiography on Fritz. I am enjoying it now myself. And I have an autographed copy! Lucky me!
Dr. Smith is the founder of the Zero Balancing system, a structural acupressure system. Formerly in general practice, he now limits his practice to Traditional Chinese Acupuncture, Osteopathic Manipulation, and Zero Balancing.
Zero Balancing: According to Frederick Smith, the founder:
"Zero balancing teaches that the deepest currents of energy are in bone. Our tissues hold our memories according to ZB clinical practice. Also, that energy fields in the body underlie mind, body and emotions. Additionally, that imbalances in the field precede pathology."
Zero Balancing Training:    it is fun and feels delicious! 
I am now half-way through the training to become certified in zero balancing after completing my second ZB course this past weekend. All I can say is "WOW" after all I have learned in ZB I and ZB II. I am earnestly looking forward to taking future courses. In particular, "The Alchemy of Touch" and "Freely Movable Joints" which will add to what I have already been practicing. Furthermore, this is a wonderful addition to my acupuncture practice as it gives me an another modality to help move stuck energy in my patients. 
Here is a photo of me after receiving a ZB treatment the first day of the course. As you can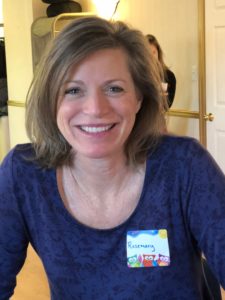 see from my bright eyes and relaxed smile just how wonderful my body was feeling just then.  Moreover, I went from an 8/10 pain in my back to a 2/10. It was amazing. 
Go here if you are interested in learning more about Zero Balancing or becoming certified.
More information about other integrative holistic medicine modalities can be found here. 
Follow me on instagram @ rosie.1v74 and twitter @ acurosie27