Dolls-accessories are a timeless source of fun. I remember playing with dolls with my sisters for hours on end. Dress them up. Create stories with them. Make memories by taking them to your friends or out shopping with mom or dad. Dolls can be a comfort to children without siblings. They can become a child's best friend. Give the gift of a doll to someone today.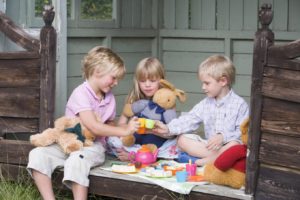 Dolls-Accessories— Have a tea party with your favorite doll or stuffed animal!
Bring a friend. Invite your neighbor or your brother. Let's have a doll tea party! Memories come flooding back when I think about how many tea parties I had with my sisters and friends. Then I watched my kids do the same with their dolls, siblings and friends. Even Nana was invited on occasion!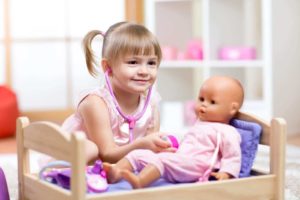 Kids LOVE to pretend. Playing "doctor" is a fun past time with dolls. Every doll I every took care of got 'sick' and needed to see the doctor. Part of the fun with dolls is creative pretending. You could be anything! Let your imagination run wild! 
Boys can play with dolls too! Go on an adventure or just have some silly pretend time. Take your doll outside to play, into the woods or on the swings! They are great on a hike or a picnic, as especially on long car rides. It's nice to have a buddy along with you.
Getting ready for a new baby in the house is fun and can be stressful for a young child. Help him or her get ready with their own baby doll. I know when my twins were on the way, I got each of my older two girls their 'own' set of twin baby dolls. They took such good care of them as I was caring for their sister and brother. It was heart warming to witness.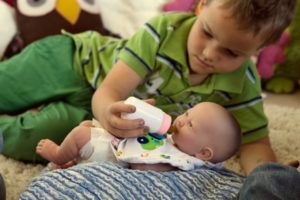 For other parenting tips, go HERE. 
Go here for more toys and game ideas. 
For Rosie's Favorite recipes, go here to share and try with your family!