Pumpkin place- where you can read about why pumpkin is so good for you. Here you will find reasons to eat it and some free recipes to try. I personally love pumpkin EVERYTHING. And now that I know how good it is for me, I am experimenting all the time with how I can get it into more of my recipes. It makes everything taste better in my opinion!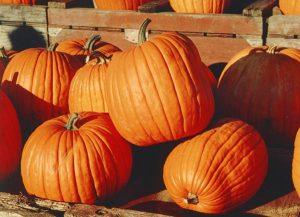 Pumpkin Place–why pumpkin is SO good for you:
Eating pumpkin is good for the heart. The fiber, potassium, and vitamin C content in pumpkin all support heart health. Studies suggest that consuming enough potassium may be almost as important as decreasing sodium intake for the treatment of hypertension, or high blood pressure. Other benefits of pumpkin include:
Pumpkin Place knows how yummy pumpkin desserts are. What you read above means that pumpkin-laced desserts won't quite cut it. Darn. I love them too.  My personal opinion is "eat everything in moderation". So having a pumpkin dessert once in a while is ok.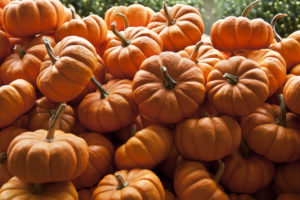 However, for a healthier way to add pumpkin into your diet, add pumpkin chunks to your winter recipes, such as roasted vegetable medley. Another idea is to sprinkle pumpkin seeds on top of your oatmeal or in your congee (go here for recipe). Try adding pumpkin to your chili (go here for recipe)! It's delicious! It changes the texture to a creamier one. And gives just the right amount of sweet/savory taste. Feeling even more creative? Try pumpkin puree in place of nut butters as a spread. The sky is the limit on what you can add pumpkin to! 
Pumpkin Place Recipes
Some of my favorite pumpkin recipes are below. And yes, I've included a few dessert ones. Because let's face it, we are not going to never eat dessert. And by the way, this pumpkin bread recipe has been called "The best pumpkin bread recipe" by many people over the years. I'm not sure how you get to have that title. However, it was passed down from my father's side of the family for generations. It is my go-to hostess, teacher and not sure what to get someone gift! 
Pumpkin Place Recipe # 1
Pumpkin Soup in a pumpkin
Rosemary Hersey
Serves 8-10
Ingredients:
6 cups chicken broth
3 cups pared pumpkin, cut into ½ inch cubes                      1 cup thinly sliced onion (chopped too)
1 clove garlic (minced)
Salt to taste (about 1-1/2 tsp)
½ tsp dried thyme leaves
5 peppercorns
½ to 1 cup whipping cream, warmed (or heavy cream)
1 tsp snipped fresh parsley
½ to ¾ cup canned pumpkin—depending on how thick you like your soup
How to Make:
In covered saucepan, heat all ingredients except cream, parsley and canned pumpkin, to boiling. Reduce heat: simmer, uncovered for 20 minutes. Remove ½ of the pumpkin with slotted spoon: reserve for later. Simmer remaining pumpkin mixture, uncovered for 20 minute longer. Transfer to a large bowl.
Puree ½ of this pumpkin mixture in blender or food processor. Return pureed mixture to pot. Repeat with remaining pumpkin mixture. Add enough canned pumpkin to thicken to your desired consistency. Heat this to boiling, then reduce heat. Simmer uncovered for 10 minutes.
Stir in warm cream and reserved pumpkin into soup. Garnish with fresh parsley. Serve in Halloween-out sugar pumpkins (the little tiny ones), which have been warmed for 20 minutes in a 350 degree oven.
Sit down and enjoy…you deserve it!!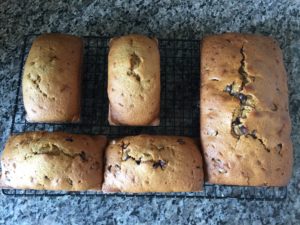 Pumpkin Place Recipe # 2
Zorc's Pumpkin Bread– "The Best Ever" 
(From: Aunt Alice Zorc's Kitchen)
Makes 3 large loafs or 6 small loafs
Ingredients: 
4 large eggs
2 cups granulated sugar
1 tsp vanilla
Mix till smooth
Add 1 (15 ounce) can of pumpkin and the following spices:
1 tsp ground cardamon
2 tsp ground cinnamon
1 tsp ground nutmeg
½ tsp ground ginger
½ tsp ground cloves
Mix well
Add 1 cup vegetable oil
Mix till blended
Add 3 ½ cups all-purpose flour, alternating with ¾ cup of water, 2 tsp baking soda, and
1 tsp salt.
Mix well until all ingredients are smooth. Batter should be fairly thick.
Pour evenly into bread loaf pans that have been sprayed with Pam, or greased with vegetable oil and dusted with flour.
Bake at 350 for 1 hour. (If you choose to make them into the small loaf pans, only cook for 25 to 30 minutes. These make great gifts for teachers, hostess, post surgery friends and family–wrapped up nicely!!) Let sit for about 10 minutes, if you can wait that long.
Note: I like it best when it's warm out of the oven with a little butter on it… Yum. Enjoy!!
Keep checking back as more pumpkin recipes are coming!
And don't forget to look up my chili recipe that has pumpkin in it! So delicious!