Hello February. Where did January go? I literally feel like I blinked and it was over. February is one of my favorite months. There is the SuperBowl, Chinese New Year and Valentine's Day, which means roses, chocolate [my personal favorite is dark chocolate truffles], artisan soaps and wine! Ground Hog day hopefully says Spring is coming, And it is my twins' birthday month! Lots to celebrate and enjoy this month! It is also all about love and the heart… see below for more about that! 

Thanks for stopping by to Rosie's offers. We would like to welcome you to our online Community of Deals, Offers and all sorts of fun ideas. We cover many different areas of interest, and will be adding some very unique ones in the days to
come. So keep posted.  Some of them have time limits to their availability so be sure to register to get the Email notifications when this is happening.
Hello February… Love is all around you! 
Whether you are married, single, or in a new relationship, February is about love. Love extends to all of the special people in your life. Share your love by sending someone a funny wine meme, or a nice quote. Other ways you can send your love is with roses, chocolate or a subscription for wine to be delivered monthly! That makes a nice gift for yourself, your mom, dad, boss, child or best friend. Who wouldn't love to open a box of fine wines every month? I know that I love when mine comes! 
Please register on the Right.  (This will also take you to an offer that can benefit someone you know if not you!  Great Gift ideas!) 

Online deals for Arts & Entertainment  are here for you. From books, to music, toys and games- at the best prices. One of my favorite finds is in the Movie Section. I am always looking for a good movie to watch. This is 100% Legit and Honest, and is a way to gain full and unlimited access to all the Movies you can watch.  In addition, great service is at your fingertips.
Hello February…is all about the heart 
[courtesy of ID Life]: 
This month is dedicated to all matters of the heart – not only is it almost Valentine's Day, but it is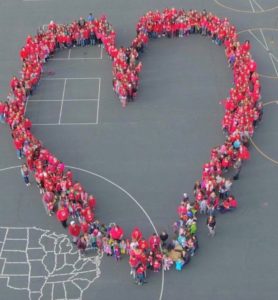 also American Heart Month.  This February, why not give those around you the gift of heart health?
Heart disease is the leading cause of death for men and women in the US, according to the CDC, but it is also one of the most preventable diseases. Often called the 'silent killer,' heart disease symptoms can go undetected in some individuals. The key to taking control of your heart health is knowing the risks and factors that contribute to heart disease and heart related issues. Diet, lifestyle and family history are all important to keep in mind as you start your journey to wellness.
While many people think about diet and exercise as the only keys to increasing heart health, there are several other health tips you can adopt. Drinking enough water and getting enough sleep are important steps in taking control of your heart health!
At IDLife, we are firm believers in both hydration and sleep as vital elements to healthy living. Proper hydration helps the heart do its job; when you are dehydrated your blood retains more sodium, making it tougher to circulate through the body. Getting enough sleep is just as important! According to a study by the American Heart Association, poor sleep quality is linked to an increased risk of high blood pressure.
There are so many simple steps we can take to give our hearts the care they deserve. Although it's no bigger than your fist, your heart works hard to keep your body functioning, beating about 100,000 times each day. Take the time this month to start the conversation; educate yourself and the ones you love on heart health!
-IDLife Team
Hello February…  all about love and romance. 
Make Valentine's Day (or any day) special. Create an atmosphere of romance and love. Plan a delicious home cooked meal, open a nice bottle of wine, play some soft music, maybe even plan a bath for later. All good ideas to make your sweetie feel loved. 
So often we go through our days, weeks and forget to tell our spouse, friend, lover that we care for them. Instead of just saying it in a card, show them in other ways!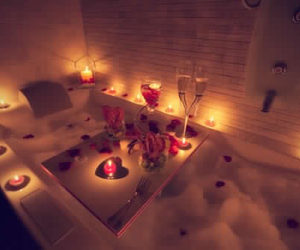 Cooking-Food-Wine: Looking for new ideas in the kitchen? Here you will find just that and more. Access to new, never-been-revealed secret recipes, Chinese Nutrition tips, fat-burning and other food facts. Looking for a delicious quiche to serve when company is coming? Or simply for a nice warm breakfast for your family? Go here for my recipe: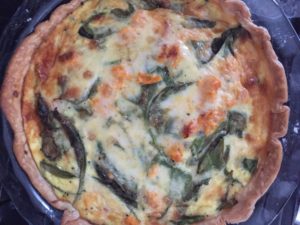 Online opportunities from A to Z (in this case T) we cover a broad range… and we are adding things all the time.  We order products and services and if they work, and the savings are there, we just add them to our lists of other great services.  All located in their proper category (see to the left).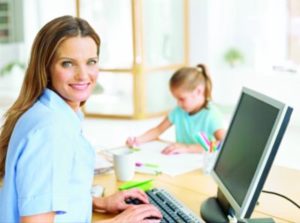 Working from home can be fun, rewarding and lucrative! Are you looking for a new business opportunity? Go here to see some exciting ideas and ways to make extra money from home. Or to eventually change your career and lifestyle.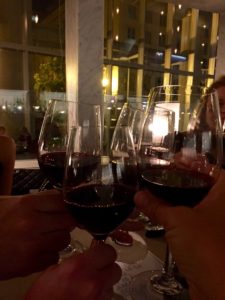 Do you like fine wine? Direct Cellars will deliver wine from around the world right to your doorstep. Whether you just want the benefits of receiving great wine, hand selected from specialists for your own enjoyment, or if you are looking for a fun new business opportunity, Direct Cellars is your wine club. Go here to find out more information.
We hope you have just as much fun seeing what is in store for you here, as we did finding them in the first place!
Hello February… celebrate Chinese New Year! Go here for Chinese Nutrition Tips and information about acupuncture and how to live a healthier, more balanced, happier life!
CHOOSE JOY!!